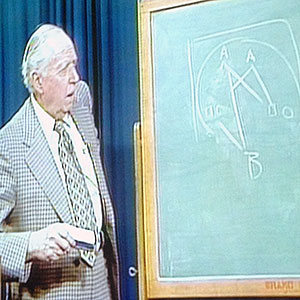 Dr. Murray Bowen, a psychiatrist and professor of psychiatry, formulated the theory by using systems thinking to integrate knowledge of the human species as a product of evolution and knowledge from family research. A core assumption is that an emotional system which has evolved over several billion years governs human relationship systems. The emotional system affects most human activity and is the principal driving force in the development of clinical problems. Knowledge of how the emotional system operates in one's family, work, and social systems reveals new and more effective options for solving problems.
He based the theory on eight interlocking concepts.
Nuclear Family Emotional System
Differentiation of Self Scale
Triangles
Cut Off
Family Projection Process
Multigenerational Transmission Process
Sibling Positions
Emotional Process in Society
The data generated from more than 40 years of research with clients has been used to develop a theory which, as a result, draws on real-life situations.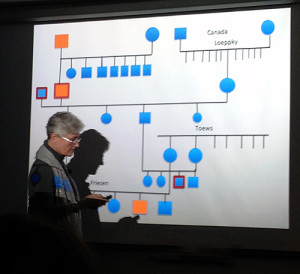 I educate and lead groups using Bowen Systems Theory as I have seen that it can provide positive, long-term and sustainable results. I base my role on the assumption that each person will gain an understanding of how they, either as an individual or as part of a group, can affect the development of a family, workplace or organisation through interaction.
For most people, systems-thinking is a novel idea!
Systems-thinking is suitable for analysing emotional processes between individuals based on known facts about their relevant circumstances. The theory does not try to create scapegoats and focusses instead on understanding how, by learning more about our inherited strategies, each one of us, can contribute to increased awareness of a situation in which we find ourselves.
This means that Bowen's theory, despite emanating from research in family interaction, is perfect for organisational development and leadership training courses. Understanding why you react as you do when stressed will be of great benefit in many situations. The skill of sharing visions and knowledge found within a family can be applied in the workplace or to organisation/club activities – actually in any arena or situation where people interact.
Bowens center for the study of the family, Georgetown university, Washington DC, USA
Bowen Family Systems
Get an overview of Bowen Family Systems.
Victoria Harrison, Bowen Theory & Reproductive Health
"Dr. Mariana Martinez interviews Victoria Harrison about the connection between health symptoms, relationships and stress".
Kathleen Cauley, Independent Adult
"Kathleen Cauley is licensed Marriage and Family Therapists with extensive experience working with individuals, couples and families who want to improve their relationships at home and at work".

Kathy Wiseman, Trusts & Family Legacy
"Kathy Wiseman, Bowen faculty member, business consultant and host of the television series, Working Systems applies Bowen Family Systems thinking to the process of discovering and leaving a family legacy and personal maturity".
Balancing Care for Self
"Many of you spend a great deal of your time and energy caring for others. So how do you know when you are giving too much and neglecting yourself? Or how do you know when your are being too reserved? What are the consequences for being out of balance? And how do you to make adjustments? Guest Dr. Carrie Barone".
Kathleen Cauley on Communication
"On this edition of Family Matters the topic is communication. We will explore why and how communication is a key to a successful and fulfilling relationship? Here to share her way of understanding communication difficulties in the context of relationships is my guest Kathleen Cauley".
Aging and Late-Life Transition
"Aging has always been part of the human experience; but there appears to be a huge variance in the way people deal with this stage of life. Joining me to explore the issue of aging and late-life adaptation is Dr. Carrie Barone".
Kathleen Cauley, Technology and Relationships
"My guest and I will discuss ways in which technology is adding to the level of anxiety in people´s life, and how it may be done in a more intentional and regulated ways to aid effective communication".
Managing Self and Unexpected Life Cycle Events
"Program host, Dr. Mariana Martinez and Bowen faculty member Ms. Priscilla Friesen explore why some families have more difficulty than others in their progression through life cycle".